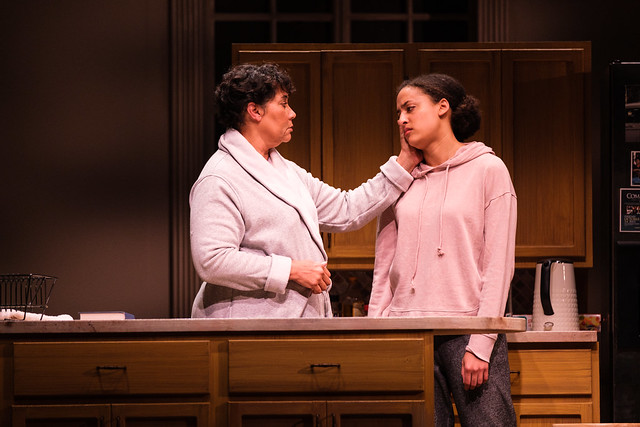 10 Steps to a Flawless Face
How do models and female celebrities get that fresh faced look? Follow these steps for flawless perfection.
10. Shape Your Brows
Your eyebrows help to frame your face and give it character and definition. If your eyebrows don't have a naturally beautiful growth pattern you can give them the shape you want by waxing, tweezing or shaving under and above the brow bone area. If you are one of those lucky people who have thick brows you have a lot to work with.
9. Remove Blackheads
Nothing is more unsightly than blackheads; these are usually around the nose area. Get blackhead adhesive strips to remove these. They are gentle to the face and give long lasting results. Getting rid of them automatically brightens the skin and gives your face a natural radiance.
8. Exfoliate
When your skin gets that lack luster look, it's usually because of dead skin and dirt beneath the surface. Use a good cleanser and quality facial sponge; dampen the sponge and put a little cleanser on it and move along your face in a circular motion. This removes the dirt and prepares the face for make-up.
7. Moisturize
Pat-dry your face and apply moisturizer immediately. This process helps to hold the moisturizer and also allows your skin to absorb it more completely because the pores on your face are still open.
6. Add Foundation only where needed
Some women make the mistake of masking their faces with foundation. If the color blends in with your skin perfectly you only need a little in areas that are slightly off. Foundation also holds your make-up in place.
5. Conceal After Foundation
Applying concealer before foundation makes your skin color look unnatural. Putting foundation first also allows you to differentiate the darker areas. Apply lightly to discolored areas and blend it in.
4. Use Two Shades of Powder
Using one shade of power gives your face a crayon colored, mannequin monotone appearance. Real skin has more than one hue. Purchase powder in two shades and use it as opposed to highlights and contouring powder for a natural day-time look.
3. Minimize the Low Points
If you feel like certain areas of your face are too prominent, nose, eyes, chin; this is where contouring powder comes in. Use dark toned or matte eye shadow to down play prominent eyes. Apply contouring powder to the outside of the nose to draw attention away from it.
2. Accentuate the Positive
If all the features of your face are balanced you can let yourself go and use highlights to play up your best features. Use two shades of shadow to dramatize eyes and add mascara for thickness to sparse lashes. If you have thin lips you can use bold shades to make them pop.
1. A Little Goes a Long Way
To complete your flawless look stay away from over-done lips, blush that is too bright and too much highlights on the nose and around the eyes.