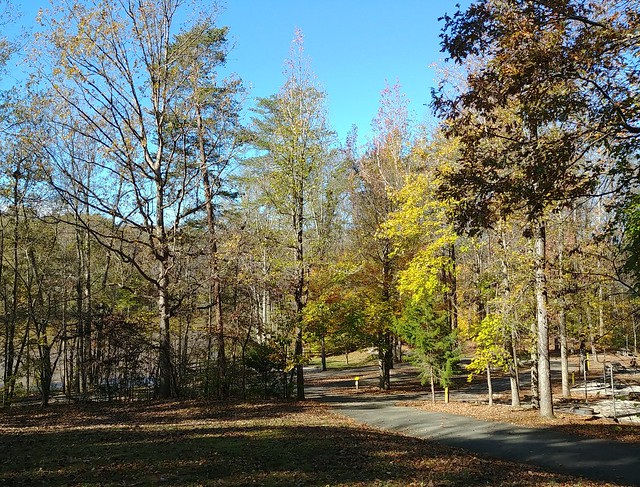 10 Tips for Dating During the Holidays
The Thanksgiving and Christmas season is a time to catch up with friends and family, but when it comes to planning at a date, the holidays begin to look like a romance embargo. There're errands to get done, calls to make, and you're not going to have a whole lot of extra cash to spend on dates after setting your gift budget aside. The season may be the greatest time of the year for Santa- but for Cupid it's a drag! So we've put together a few tips to keep you on top of your romantic game in the most unromantic time of the year.
10. Tour the lighted storefronts and houses
If she gets emotional about the holidays, try an impromptu tour of all the best lit buildings in town. This is the sort of thing you can just do on the spur of the moment and it doesn't have to take more than 30 minutes, but if she digs a Christmas atmosphere, she'll love it.
9. Christmas Movie Night
Another inexpensive and relaxing idea for this stressful time of year, and if you're quick on the draw you can make sure the film is a good one like 'A Christmas Story' or 'Scrooged.'
8. Holiday Shopping
You've got to do it anyway. And let's face it, a lot of women like to see their fella spending money. The real bonus here is that you can cash in on the big spender cred. without having to spend extra on the actual date.
7. Holiday Baking
You don't have to be good at baking in order to make this a fun activity to do with your date. If you do know how to bake, she may be impressed. If you don't, she'll be charmed by your comical attempts to do something festive.
6. Volunteering
Putting in some time down at your local community soup kitchen is a good way to boost your karma. It's also a good way to impress your date- unless she's grossed out by the homeless.

5. The Nutcracker
Okay, maybe the Ballet isn't something you wake up every day with a burning desire to see. But if you give it a chance you might see that there's a lot of athleticism to it, and those ladies on stage are nothing to sneeze at.
4. Decorate the Tree
It's festive. It's easy, and if you've got all the gear already in the attic- it's free. It takes about an hour to do it right, so, that's a big part of the evening done. Plus, it can be close quarters and quite romantic with lots of accidental hand touching and the like. It's not as innocent as it sounds. This is a great way to break the ice with someone that you've only been dating for a short time.
3. Ice Skating and Such
If you're the sporting type, it might be a good idea to take your date out to the ice rink. Even if you don't know how to stand up on ice skates, it can be a good way to have yourself a laugh.
2. Christmas Party
If you're obligated to attend an office Christmas party, it might be a lot more fun if you can bring a date. Plus, it doesn't hurt that this is one of the few Christmas events where its okay to have a few drinks.
1. New Years Eve
We don't even need to talk you into this one. The New Year's Eve date is a sure fire winner. You get the party scene, you get to wear your best clothes and look your best and drink to your heart's content until the obligatory kiss at the stroke of midnight.